William Douglass Visiting Chair in basque Studies- University of Massachusets Armherst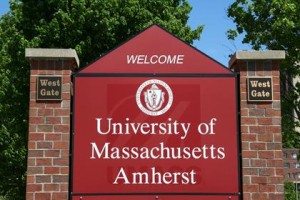 William A. Douglass Chair in Basque Cultural Studies.
Programa
Lunes, 26 de septiembre, 2016
1. Simposio: William Douglass, Basque Studies and the Anthropology of Europe
12:00 – 14:00. Hadley Room Campus Center. UMass.
2 Discurso inaugural: by William A. Douglass- 17:00. Hadley Room, Campus Center, UMass.
William Douglass ofrecerá el discurso inaugural. Representantes del Instituto Vasco Etxepare y el departamento de Cultura del Gobierno Vasco acudirán al evento.
3. recepción a los invitados de la mano del programa Internacional y el Provost.
Hadley Room, Campus Center. 18:00- 19:30
Ponentes invitados:
1. Joseba Zulaika. Professor, Basque Studies Center, University of Nevada, Reno.
2. Sharon Roseman, Professor. Memorial University. Newfoundland, Canada.
3. Caroline Brettel, the Ruth Collins Altshuler Professor and Director of the Dedman College Interdisciplinary Institute, Southern Methodist University
4. Susan Carol Rogers. Associate Professor of Anthropology, New York University.
5. Oriol Pi Sunyer, Professor Emeritus, University of Massachusetts Amherst
6. Jacqueline Urla, Professor and Chair, University of Massachusetts Amherst
7. Elizabeth Krause, President elect, Society for the Anthropology of Europe
Patrocinan:
The Etxepare Basque Institute; The Modern European Studies Program, The Institute for Interdisciplinary Studies; The College of Social and Behavioral Sciences; The Graduate School; The Five College Lecture Fund; The Department of Anthropology.